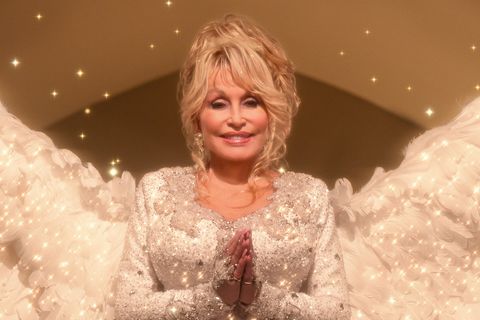 Scarlett and Holli are joined by cat daddy Adam Serwa to talk about Dolly Parton's new film, Christmas on the Square. They all mostly agreed on everything, including how hot the pastor is and how hot the bar owner is. They discuss plot inconsistencies, Pillsbury pregnancies, and how Dolly Parton is a national treasure. Also Christine Baranski is how old?! Get it girl!
Disclaimer: This podcast contains spoilers and swears.
Where you can go to support our guest, Adam Serwa:
Be sure to rate, review and subscribe to us wherever you get your podcasts. Don't forget to follow us on social media:
Twitter
,
Instagram
, and
Facebook
.
If you love our show, please consider subscribing to our
Patreon
. You get early access to episodes, bonus content, and rewards at every level! This helps us with our production costs and to create even more holiday cheer!
Thank you for listening and have a very merry NetfliXmas!